UNLEASH YOUR INNER GLOW
Regular price
$18.00 USD
Sale price
$18.00 USD
Unit price
per
Sale
Sold out
Silky Smooth Skin
Treat yourself to some blissful body pampering with Bliss Body Polish! Scented with fragrant notes of fig, caramel, cinnamon, coffee, twigs, apple, lemon & ginger. This body polish will have you feeling smooth as butter in no time! Perfect for sprucing up your daily routine, our luxurious polish is sure to leave you smiling. Give yourself a refreshing buff and shine - you deserve it!

Net Wt. - 8oz
Ingredients

Cane sugar, rice bran oil, sweet almond oil, shea butter, emulsifying wax, phthalate-free fragrance, stearic acid, beeswax, preservative
Peaceful Promise

Love it, or you'll receive a full refund on your purchase.
View full details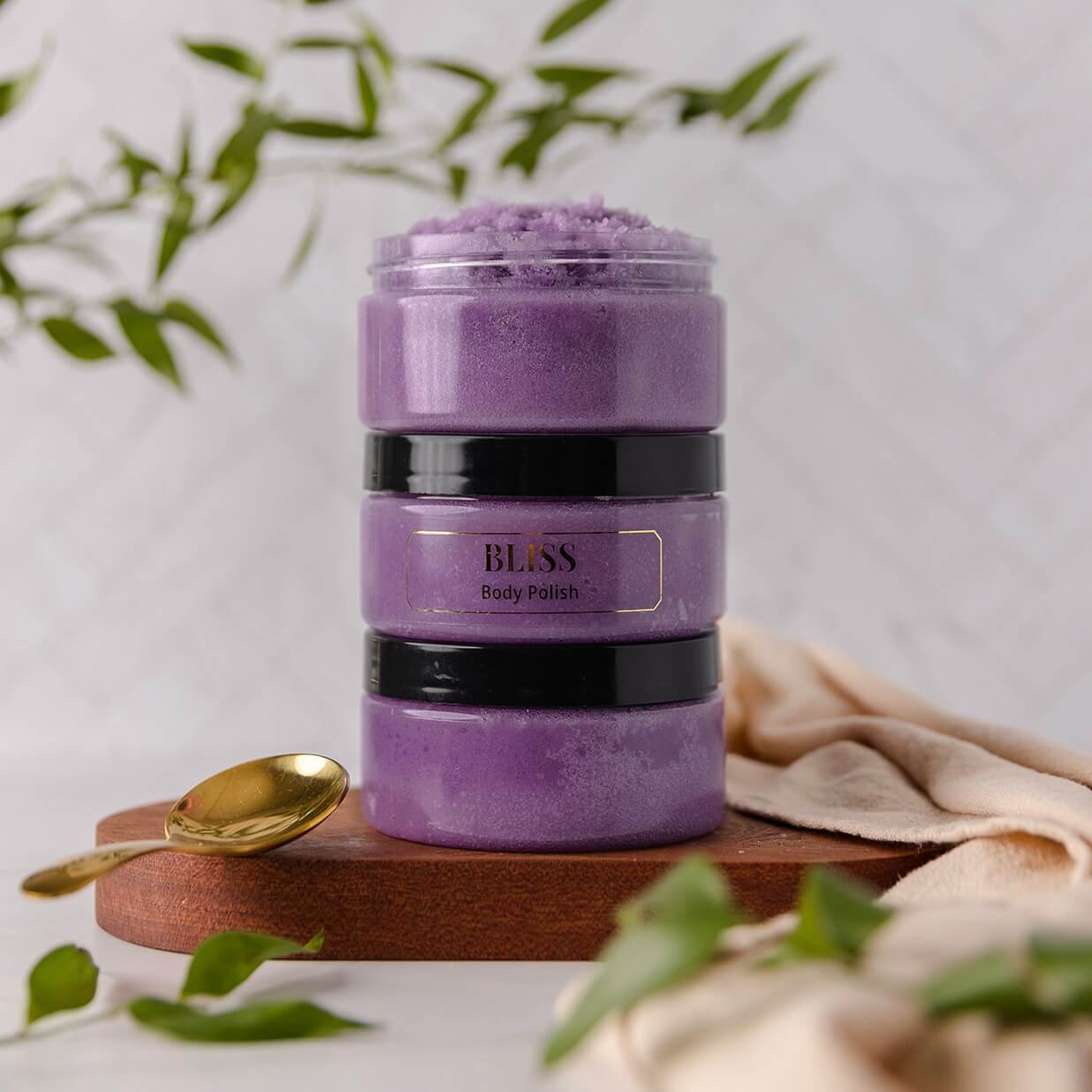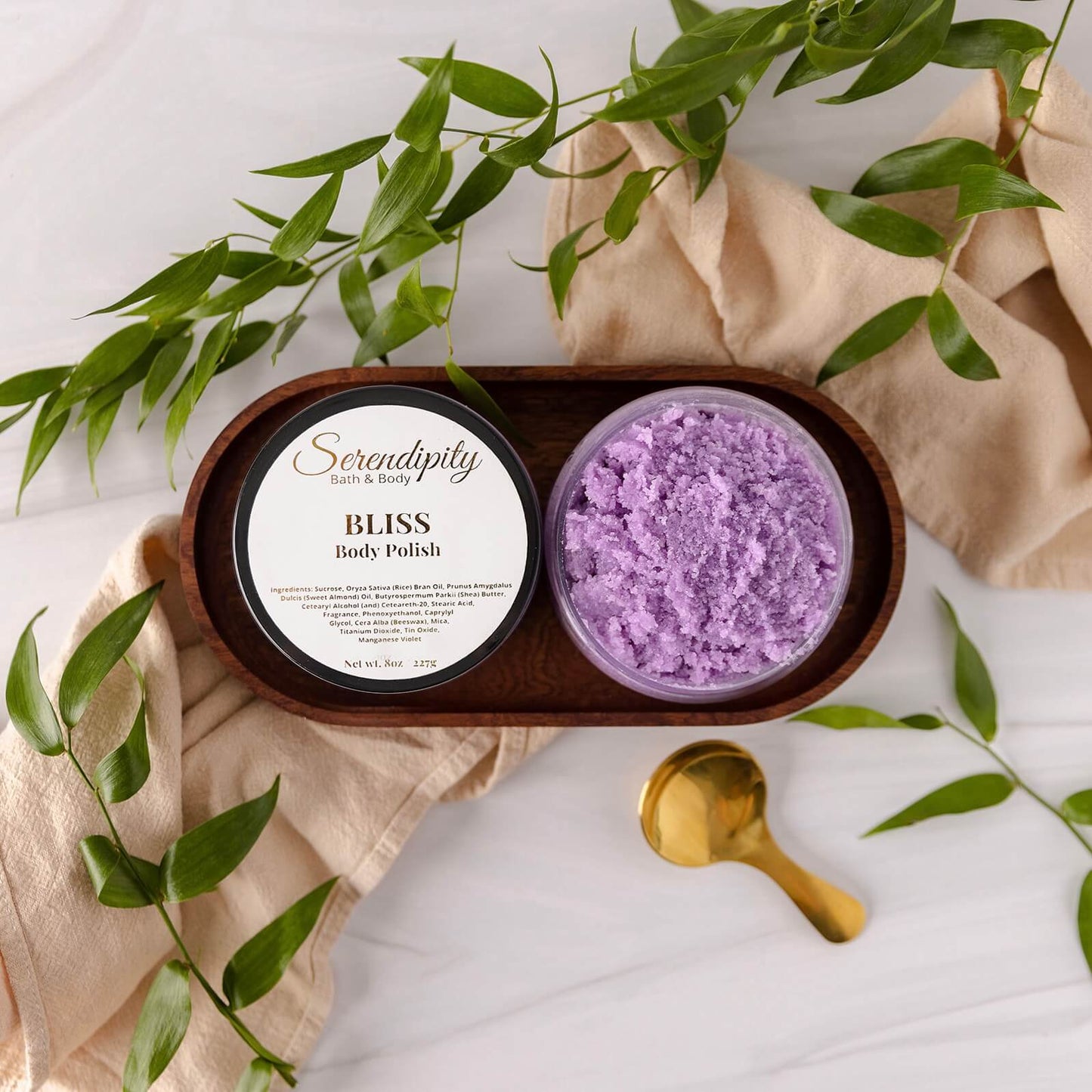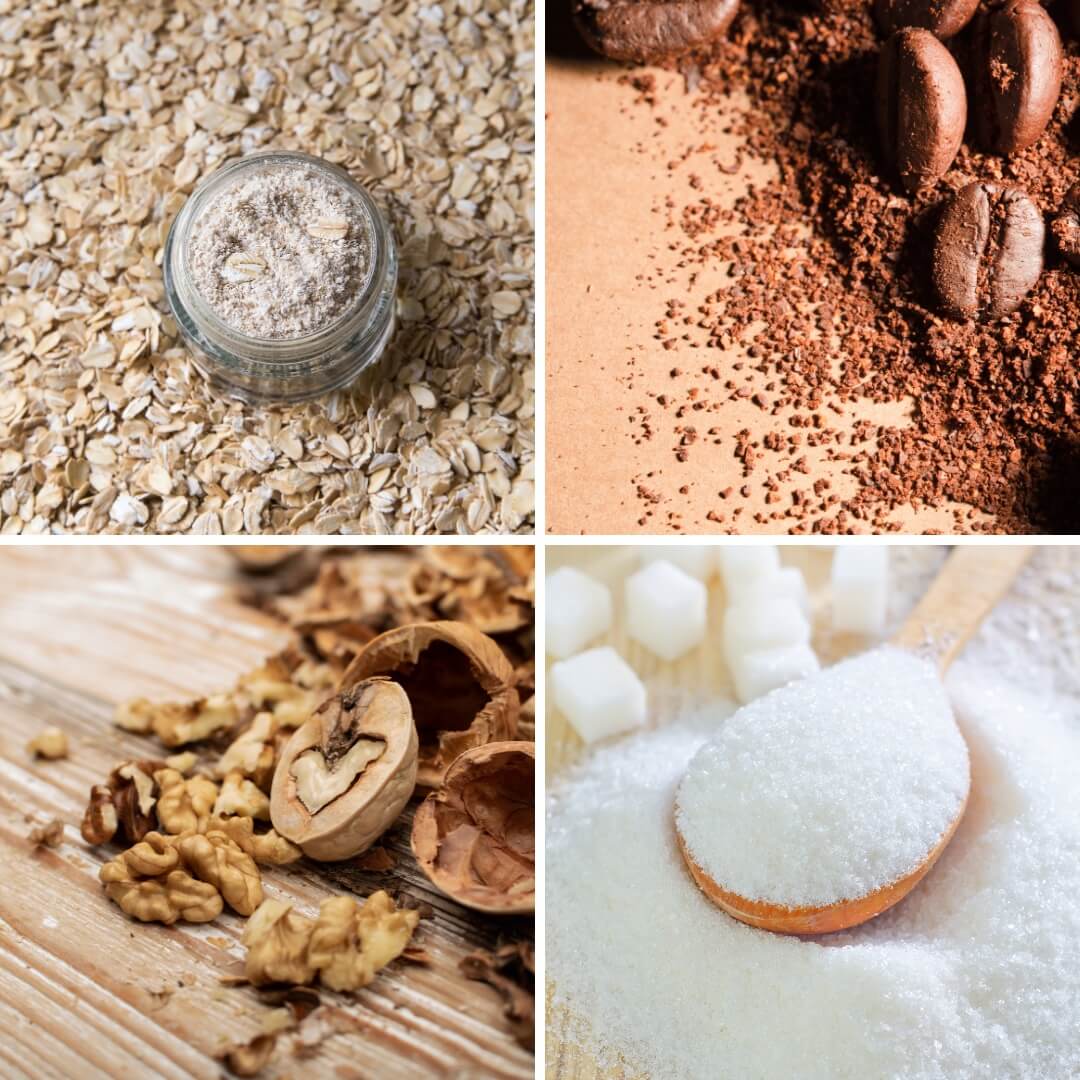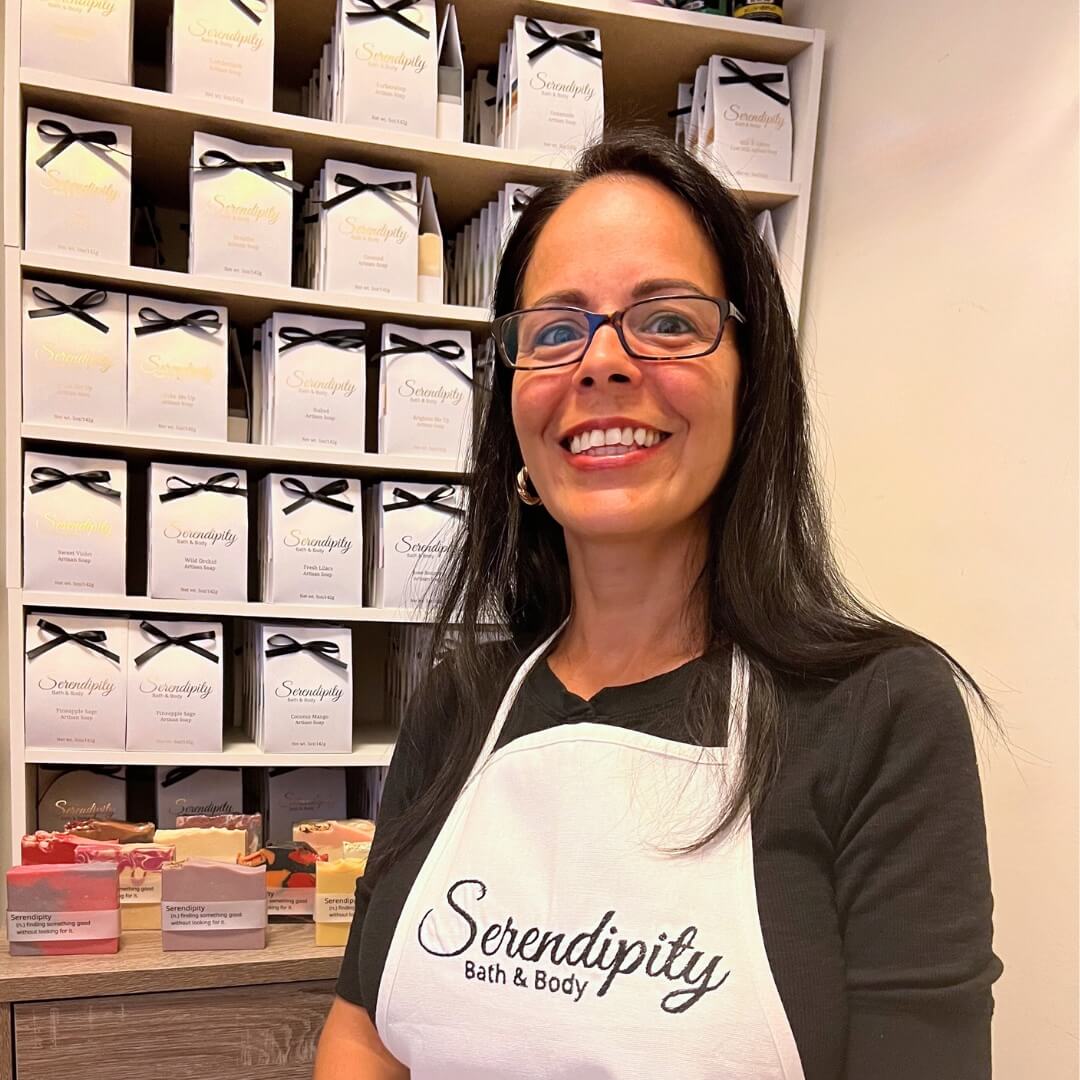 Why Serendipity?
By infusing our products with captivating scents, vibrant colors, and exquisite designs, we aim to transport you into a world of sensory bliss that surpasses your ordinary skincare routine. With an unwavering commitment to creativity and excellence, our mission is to craft products that go above and beyond mere skincare. We're passionate about nourishing and cleansing your skin, while also treating you to a luxurious and pampering experience. Prepare to indulge in a truly unforgettable bathing experience that nourishes your body and soul.
Frequently Asked Questions
What is body polish?

Body polish is a skincare product that helps to remove dead skin cells and promote smoother, softer skin. Our body polishes are made with exfoliating ingredients such as granulated sugar, crushed walnut shells, or ground rolled oats. These exfoliants are mixed with oils, butters and other skin loving ingredients for a spa-like experience at home.
What does body polish do?

Our body polish is designed to exfoliate the skin by removing dead skin cells and unclogging pores. It helps to reveal smoother, healthier-looking skin and can improve the overall texture and tone of the skin. Body polish promote better circulation by stimulating blood flow to the surface of the skin. This increased circulation can contribute to a more radiant complexion. The massaging action of applying a body scrub can provide a relaxing and therapeutic experience. It can help relieve muscle tension and promote a sense of overall well-being.
How to use body polish?

Start by wetting your skin. The water will help soften the skin and prepare it for exfoliation. Take a small amount of body polish in your hand and apply it to your skin. Begin with a small amount and add more as needed. Gently massage the body polish onto your skin using circular motions, focusing on areas that need extra exfoliation, such as elbows, knees, and rough patches. Continue to massage the body polish onto your skin for a few minutes, allowing the exfoliating particles to slough off dead skin cells and impurities. Avoid applying excessive pressure, as this may cause skin irritation. Rinse off the body polish with warm water. Make sure to thoroughly remove all the product from your skin.
After rinsing, pat your skin dry with a towel and follow up with a moisturizer like our body butter to hydrate and nourish your newly exfoliated skin. The body butter will help lock in moisture and leave your skin feeling smooth and soft.
Body polish vs body scrub?

Body polish and body scrub are both exfoliating treatments, but they differ in texture and intensity. Our body polish has a finer texture compared to body scrub, making it gentler on the skin. While both body polish and body scrub can improve the appearance and texture of the skin, body polish is often used for regular maintenance and gentle exfoliation, whereas body scrub is typically used for deeper exfoliation or to address specific skin concerns.