UNLOCK THE SECRET TO SILKY-SOFT SKIN
♡ Ditch the dry itchy skin
♡ Show off your soft silky skin
♡ Skin loving ingredients for all day hydration
Regular price
Sale price
$24.00 USD
Unit price
per
Sale
Sold out
Our Lavender Body Butter is an indulgence you deserve! Enjoy its relaxing blend of lavender and chamomile scents, designed to soothe and soften your skin - an absolute must-have for your #skincare routine! Put your worries to sleep and slip into smoothness! ;)
Shea + Mango butter
Skin hydrating ingredients
Ingredients

Distilled water, emulsifying wax, sunflower oil, kokum butter, sweet almond oil, stearic acid, mango butter, shea butter, jojoba oil, vitamin E, phthalate-free fragrance and preservative.
Peaceful Promise

Love it, or you'll receive a full refund on your purchase.
Addtional Info & Care Instructions
View full details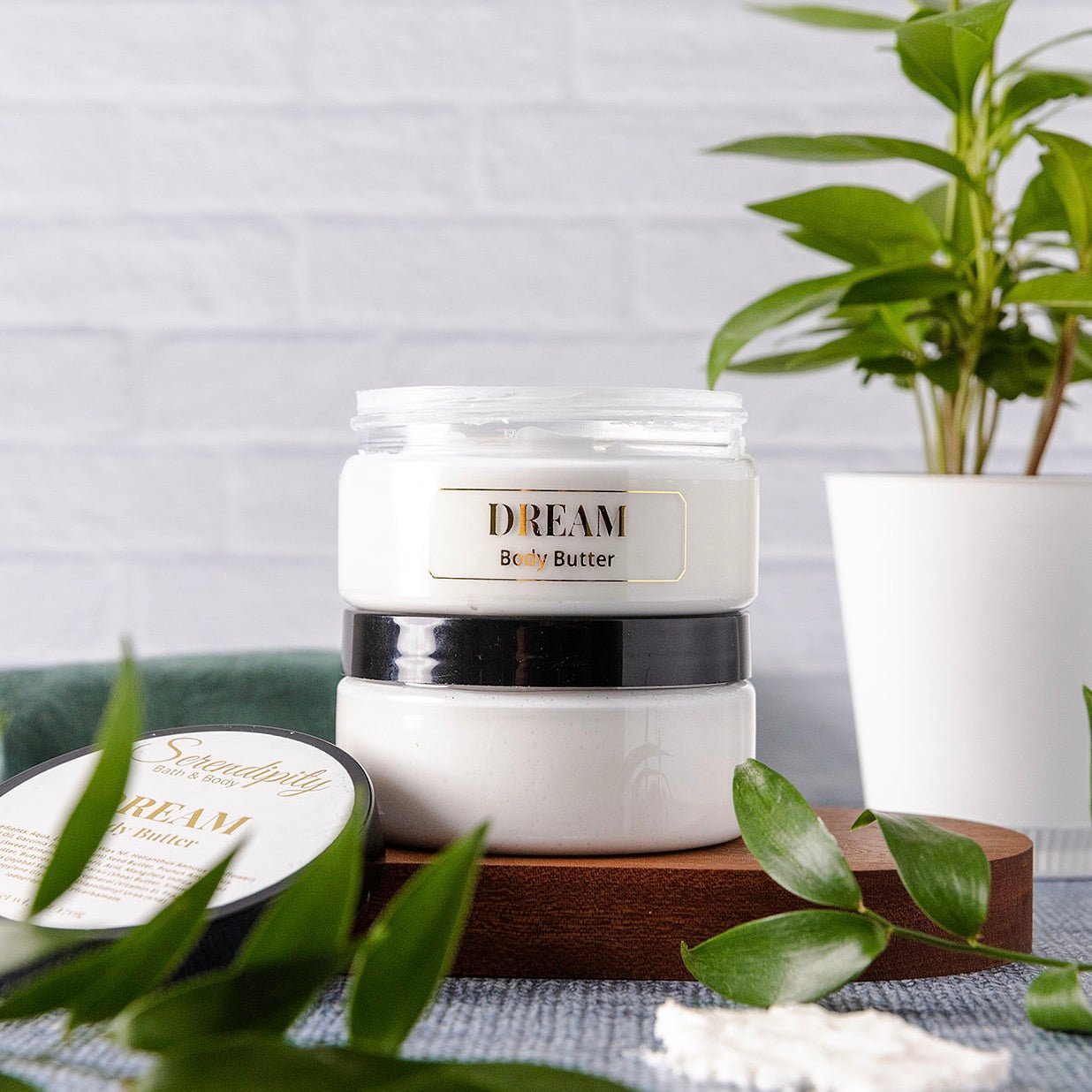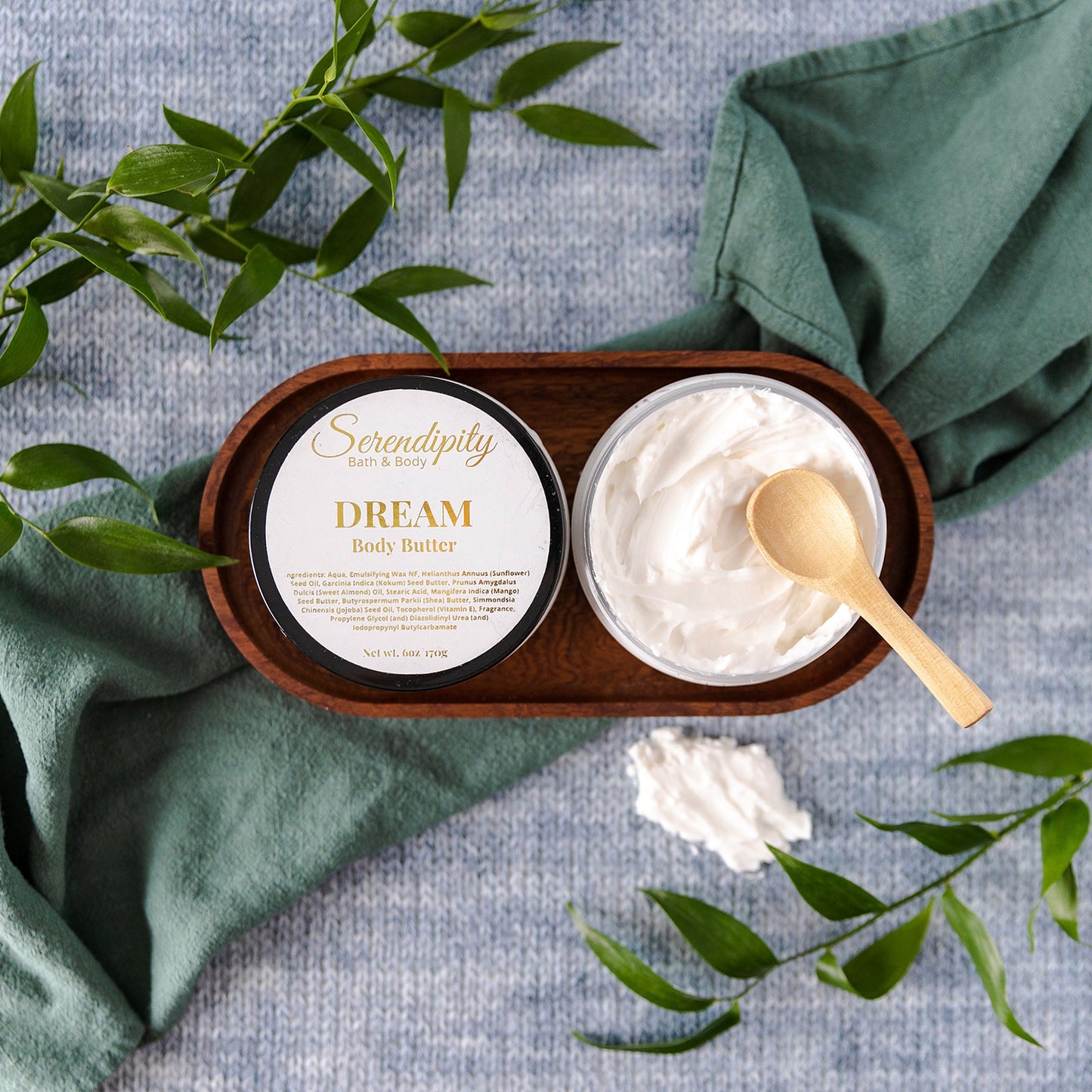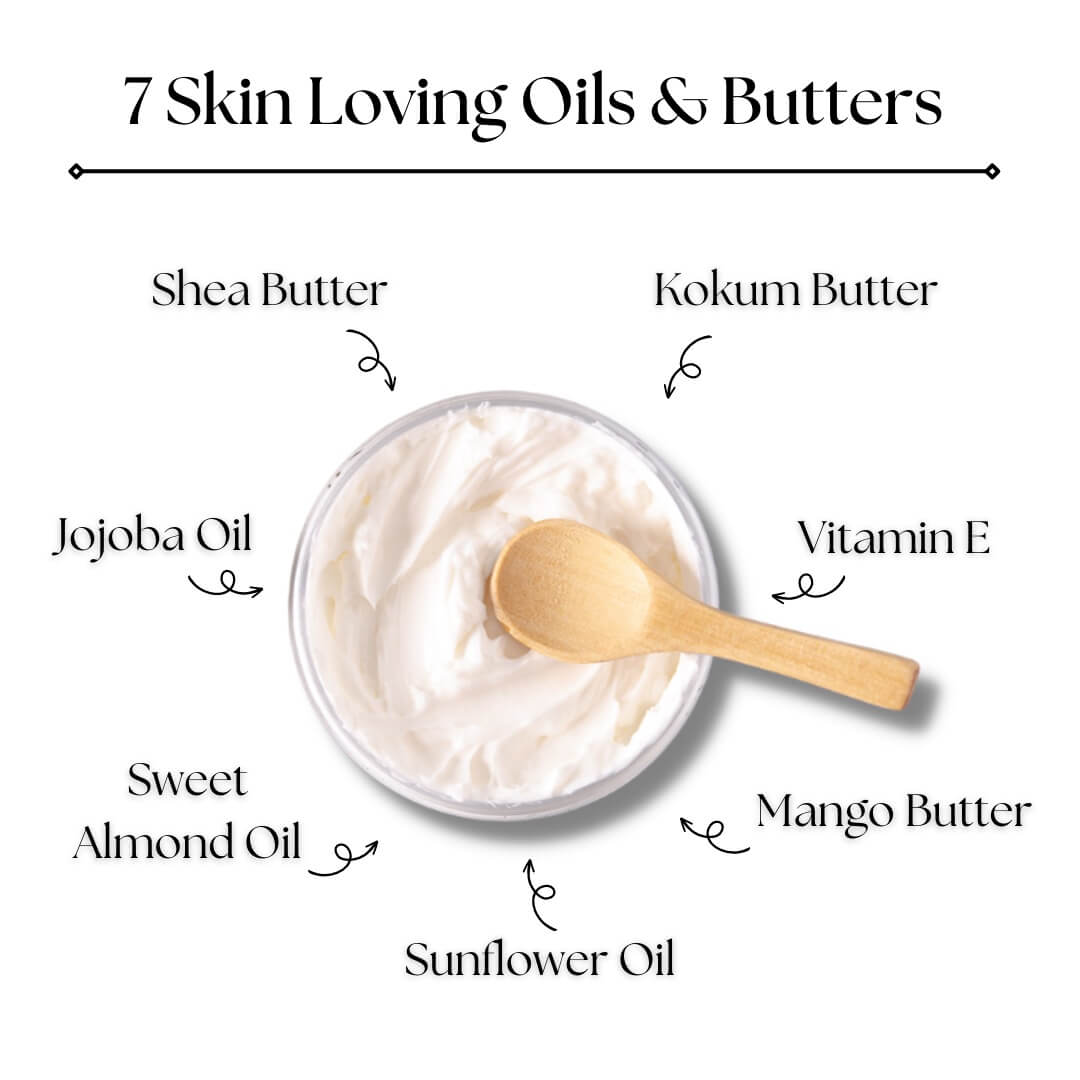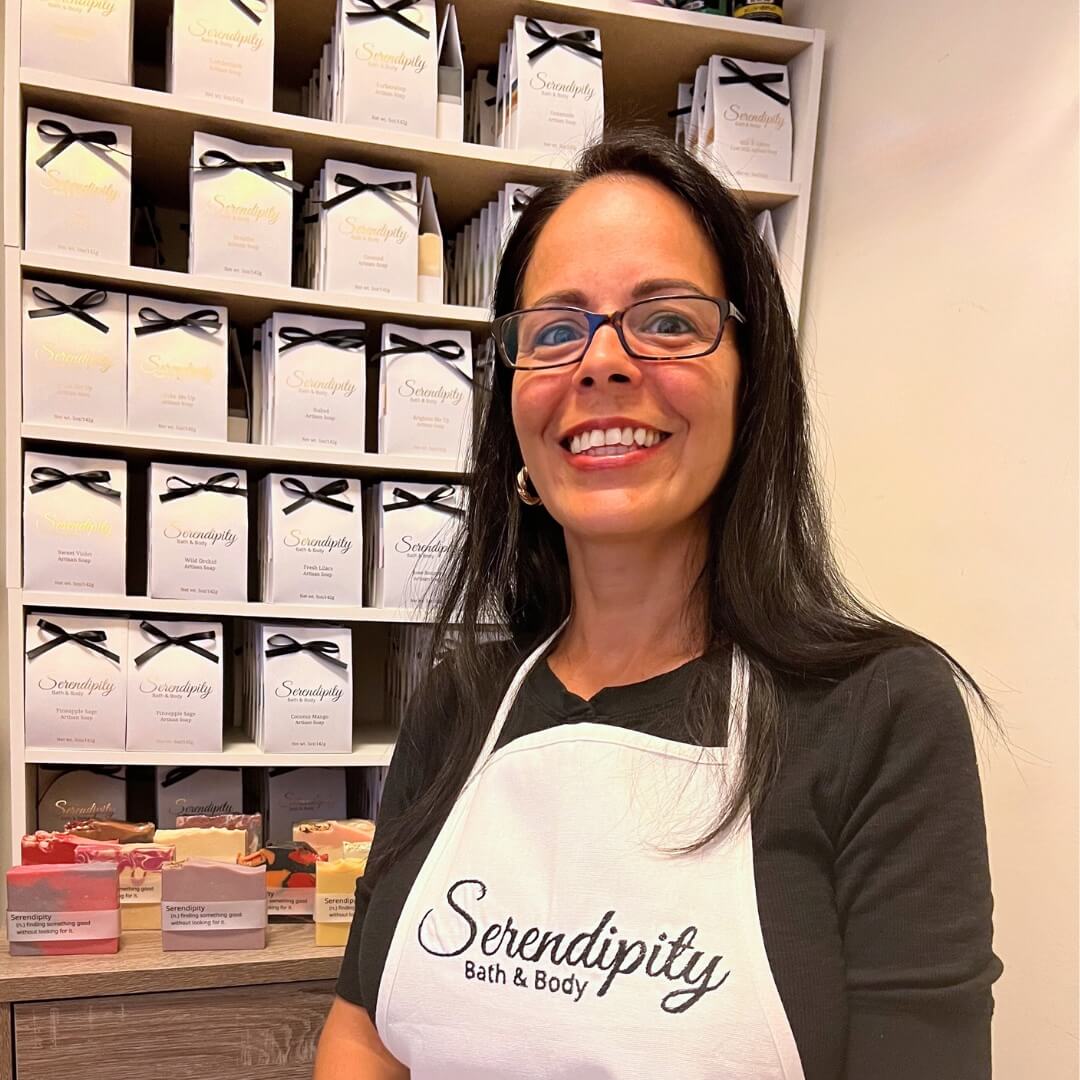 Why Serendipity?
By infusing our products with captivating scents, vibrant colors, and exquisite designs, we aim to transport you into a world of sensory bliss that surpasses your ordinary skincare routine. With an unwavering commitment to creativity and excellence, our mission is to craft products that go above and beyond mere skincare. We're passionate about nourishing and cleansing your skin, while also treating you to a luxurious and pampering experience. Prepare to indulge in a truly unforgettable bathing experience that nourishes your body and soul.
Frequently Asked Questions
What is body butter?

Body butter is a luxurious skincare product that is designed to deeply nourish and hydrate the skin. It has a creamy texture that melts upon contact with the skin, leaving it feeling soft, smooth, and moisturized.
What are some body butter benefits?

One of the main benefits of using body butter is its ability to provide deep hydration to the skin. The thick and rich texture of our body butter allows it to penetrate deeply into the skin, delivering intense moisture and nourishment. Regular use of body butter can help soften and smoothen the skin. It helps to improve the texture of rough or dry areas, making the skin feel velvety smooth and supple.
How do you use body butter?

Scoop out a small amount of body butter and gently rub onto the various parts of your body, including the hands, feet, elbows, and knees, to moisturize and soothe dry areas. It is particularly beneficial for areas that are prone to dryness or require extra attention.
What is the difference: body butter vs lotion?

Body butter is a type of skin moisturizer that is thicker and more concentrated compared to regular lotions. Body butter forms a protective barrier on the skin, which helps to lock in moisture for a longer period of time compared to regular lotions.