Formulated for busy Moms by a busy Mom
Enjoy Those 5 Minutes You Get To Unwind
Turn your shower into a spa-like ritual
Boost your mood to help alleviate stress
Let customers speak for us
Cashmere Body Butter
Love it and all the Body Butters. Purchased as a gift for a friend. Body Butter was the only product I was able to use on my sensitive skin.
Cashmere Body Butter
Body Polish
I alwasy use "Wake Me Up" still my go to....but! Love the Coconut Body Polish, feels so refreshing after a good workout.! May need to order both from now on! Completely love every product I get..Always give as gifts and share with my closest friends and family!
Coconut Body Polish
Energizing Shower Steamer
Lasts forever!
This steamer lasted so long I thought I was never going to be able to use my other one! lol
Eucalyptus Shower Steamer
Smells so good!
I love the smell of this scrub and it leaves my legs and feet so smooth!
Thanks!
Peach Nectar Body Polish
Great scent
This is definitely a mild wonderful scent. Some men scents are way too strong but Serendipity has made sure all the men's selections are mild yet noticeable.
Lumberjack Men's Soap
My daughter loves this one
My daughter loves peaches and when I brought this one home it smelled so good she wanted to take a bite lol. Luckily she is old enough to know better.
Peach Nectar Soap
One of my faves
This one is like being at a spa. Love the scent! Whenever I place an order I am always sure there is at least two bars of the mint & eucalyptus included
Mint & Eucalyptus Vegan Bar Soap
Paradise in a container
The coconut body polish is a dream. The smell makes you feel like you're on a beach resort sipping a piña colada. I also absolutely love the texture. Highly recommend this product to smooth your skin!
Coconut Body Polish
This is an amazing brand!
Don't hesitate to purchase! It smells and feels amazing!
Milk & Honey Artisan Soap
Yes!
This product smells so good! When you use it , you will love the texture and the feeling of being overall clean ! I love it and will definitely purchase another!
Peach Nectar Body Polish
LOVE THE SMELL!!!!
I have bought a few of these and will continue to buy these, the scent is amazing. It lathers very well. I also have the scrub which is fantastic
Coconut Mango Soap
Best Products 💞
First time ever with the shower steamer, your products never disappoint. Love the fragrance and the relaxation in feeling 💕
Relax Shower Steamer
Sinuses Cleared!
I absolutely love the shower steamers! I used this steamer to help clear my sinuses from allergies. I was able to keep the steamer in my shower for a month as it wasn't in direct water! Love love love!
Eucalyptus Shower Steamer
Great Quality Soap
An all natural soap! I was totally amazed by the quality of this product. After using it my skin felt smooth, moisturized and clean. I didn't need to apply other moisturizers like I usually do with other soaps. It smells delicious, very nice packaging, it makes a great gift for you love ones and friends.
Thank you Serendipity!
Tea Tree & Charcoal Soap
Mom Life Is Hectic...
As a busy mom, you carry the weight of your family on your shoulders. While it's a job moms love doing, we all need a way to rejuvenate. Most days we are physically, mentally and emotionally tapped out. That's why I created these aromatic shower steamers. So you can enjoy a relaxing shower everyday and go right back to being super MOM.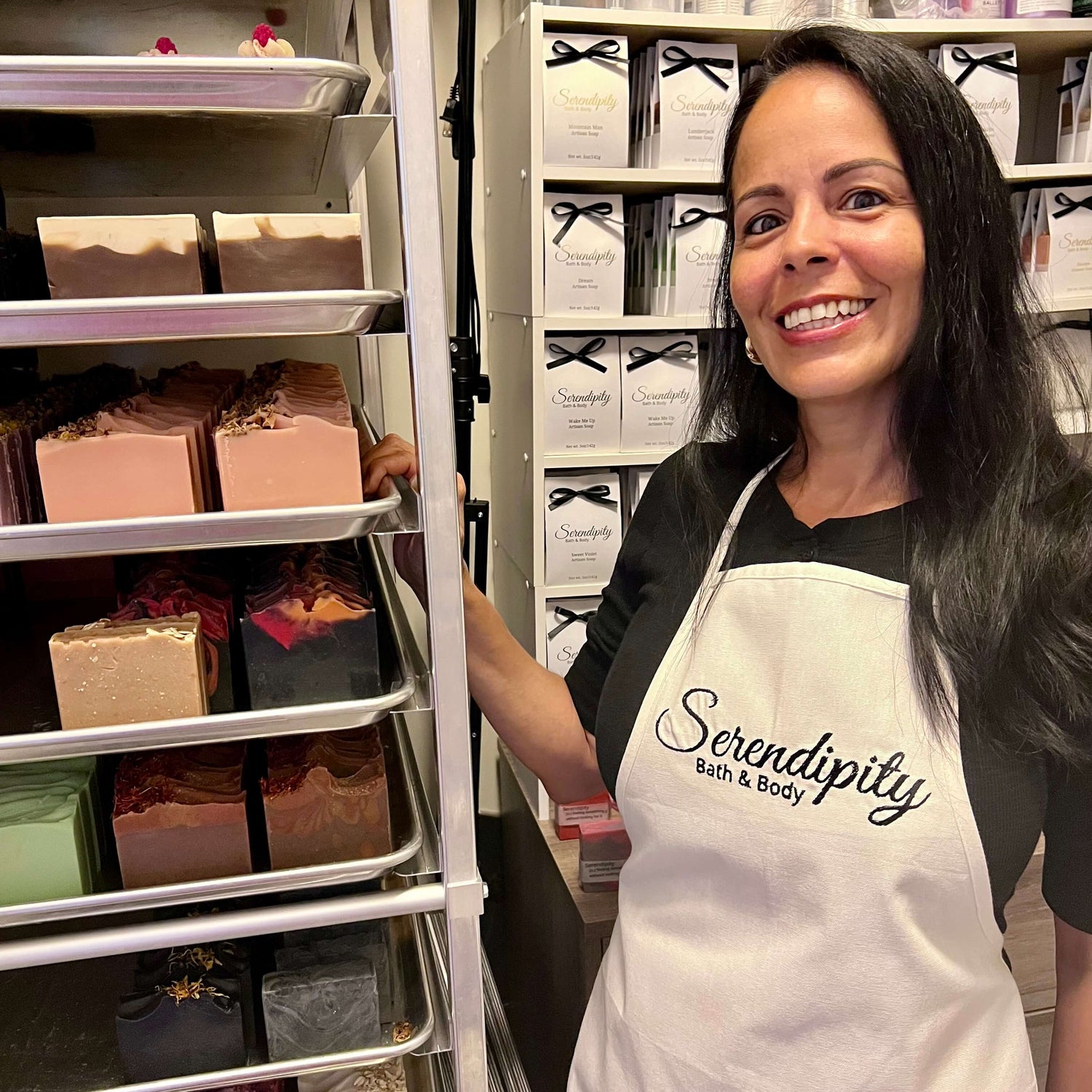 With Love, Wilma
When I started my soap making journey, I never imagined it would be life changing. After 40 years, I had finally found something in life that brought me inner peace. That's my hope for you when you use my products. That you can escape for just a few minutes a day and enjoy the aromatic fragrances and skin loving ingredients in my products. Because being a mom is everything, but it doesn't have to be the only thing. 💖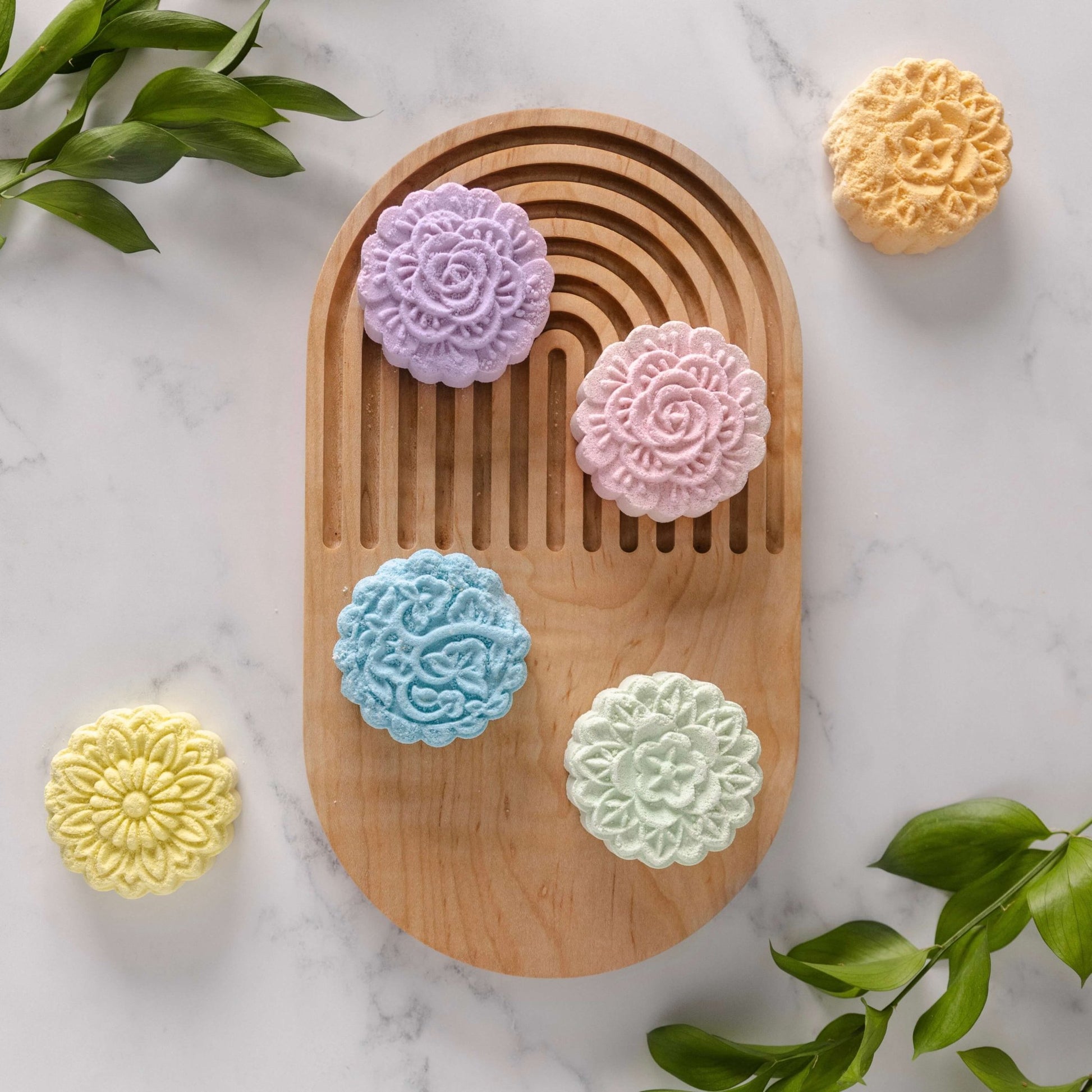 Shower Steamer Set
Regular price
Sale price
$36.00 USD
Unit price
per
Sale
Sold out
Relax & Unwind
View full details