ESCAPE TO A WORLD OF SENSORY DELIGHT
♡ Goat milk creates a rich creamy bar
♡ Cleanses without drying out your skin
♡ Plant-based ingredients
Regular price
$12.00 USD
Sale price
$12.00 USD
Unit price
per
Sale
Sold out
Feminine & Flirty
In need of a relaxing "me time"? Then, indulge yourself with this handmade goat milk soap after a long tiring day. An aromatic fresh and floral fragrance with a touch of orange, water lily, freesia, hydrangea, violet, musk, and sandalwood will cleanse your aura and ease your mind. This non-drying soap helps keep your skin soft and smooth.
Ingredients

Goat milk, RSPO certified sustainable palm oil, cocoa butter, olive oil, coconut oil, apricot kernel oil, shea butter, castor oil, phthalate-free fragrance, kaolin clay, sugar, sea salt, mica colorant and dried rose petals.
Peaceful Promise

Love it, or you'll receive a full refund on your purchase.
Addtional Info & Care Instructions
View full details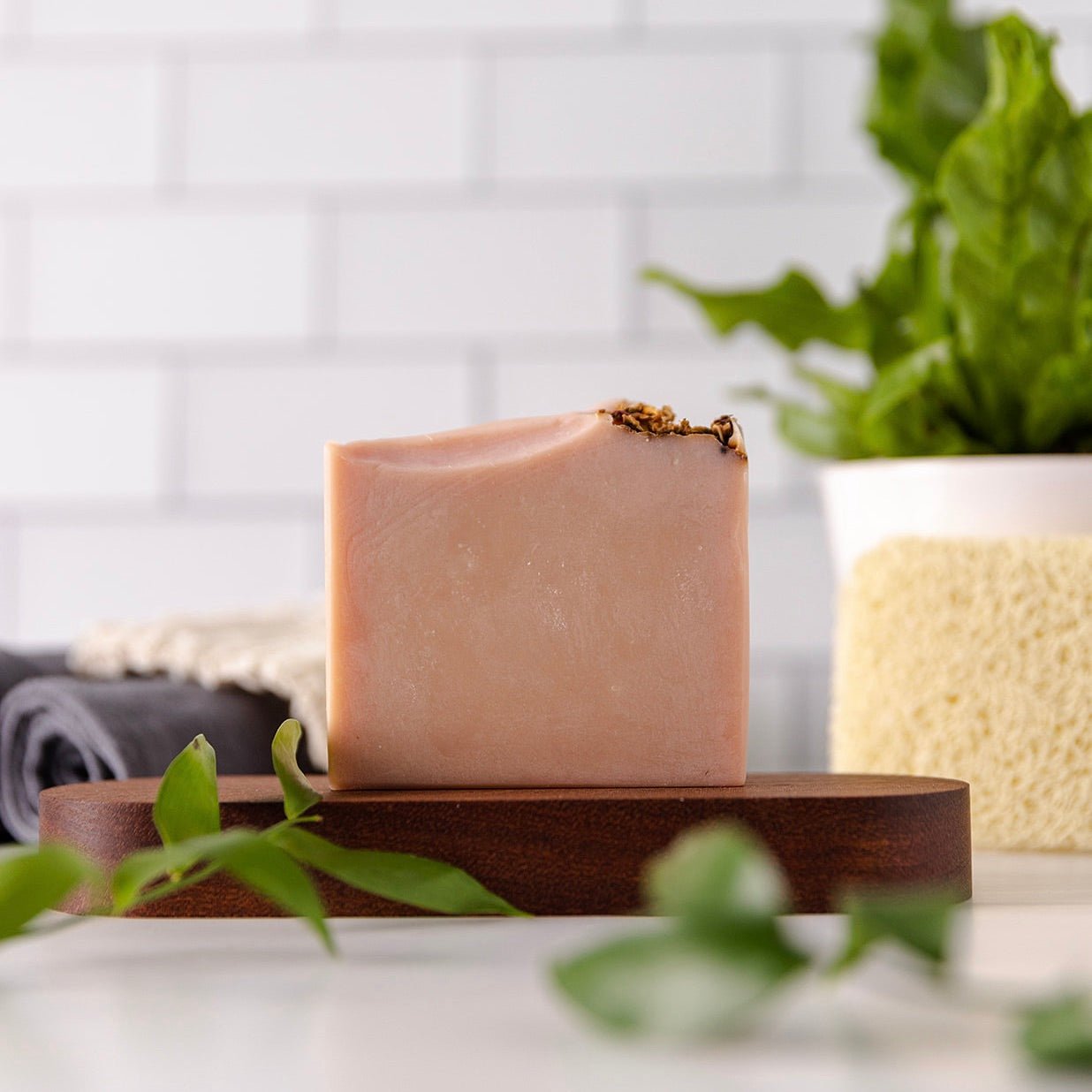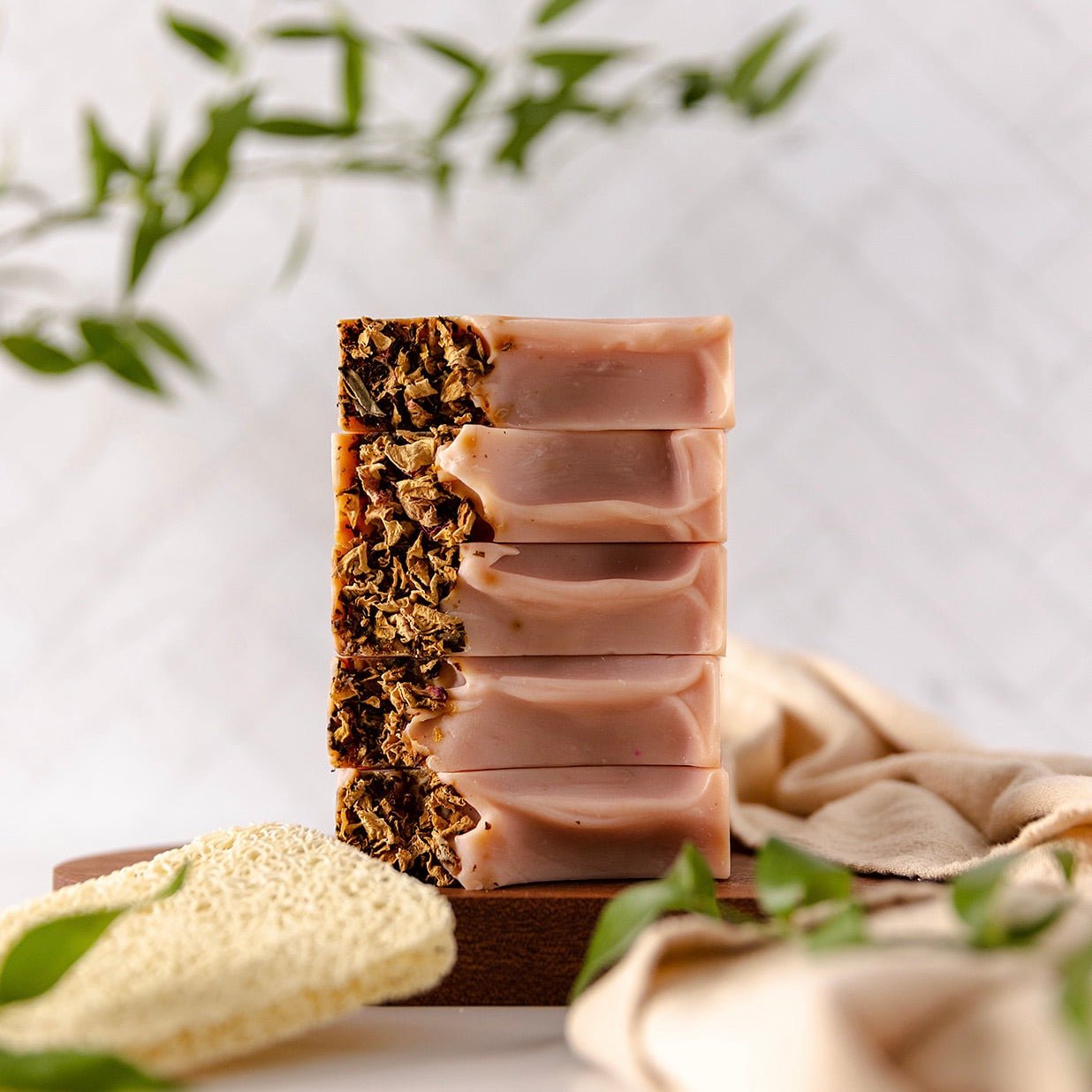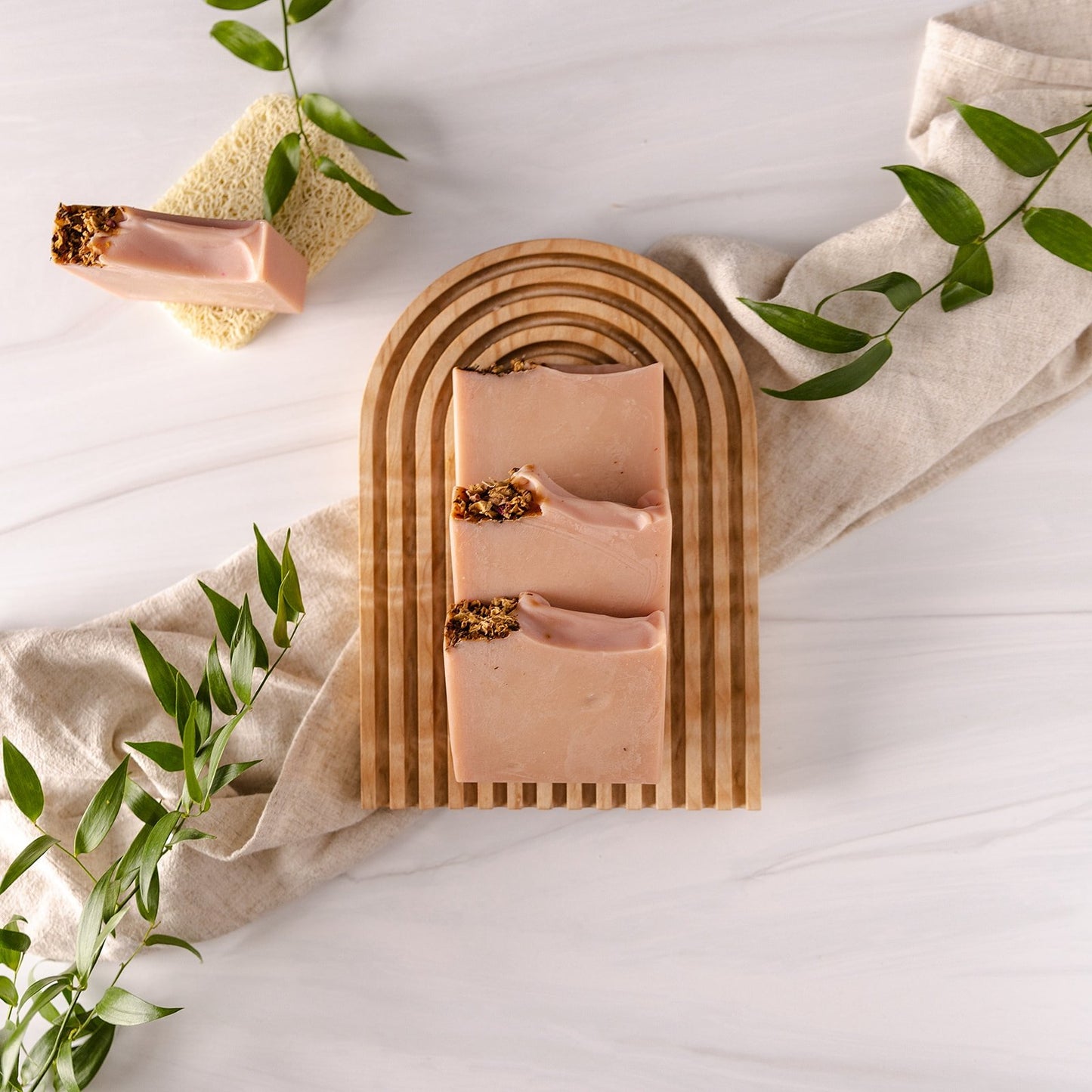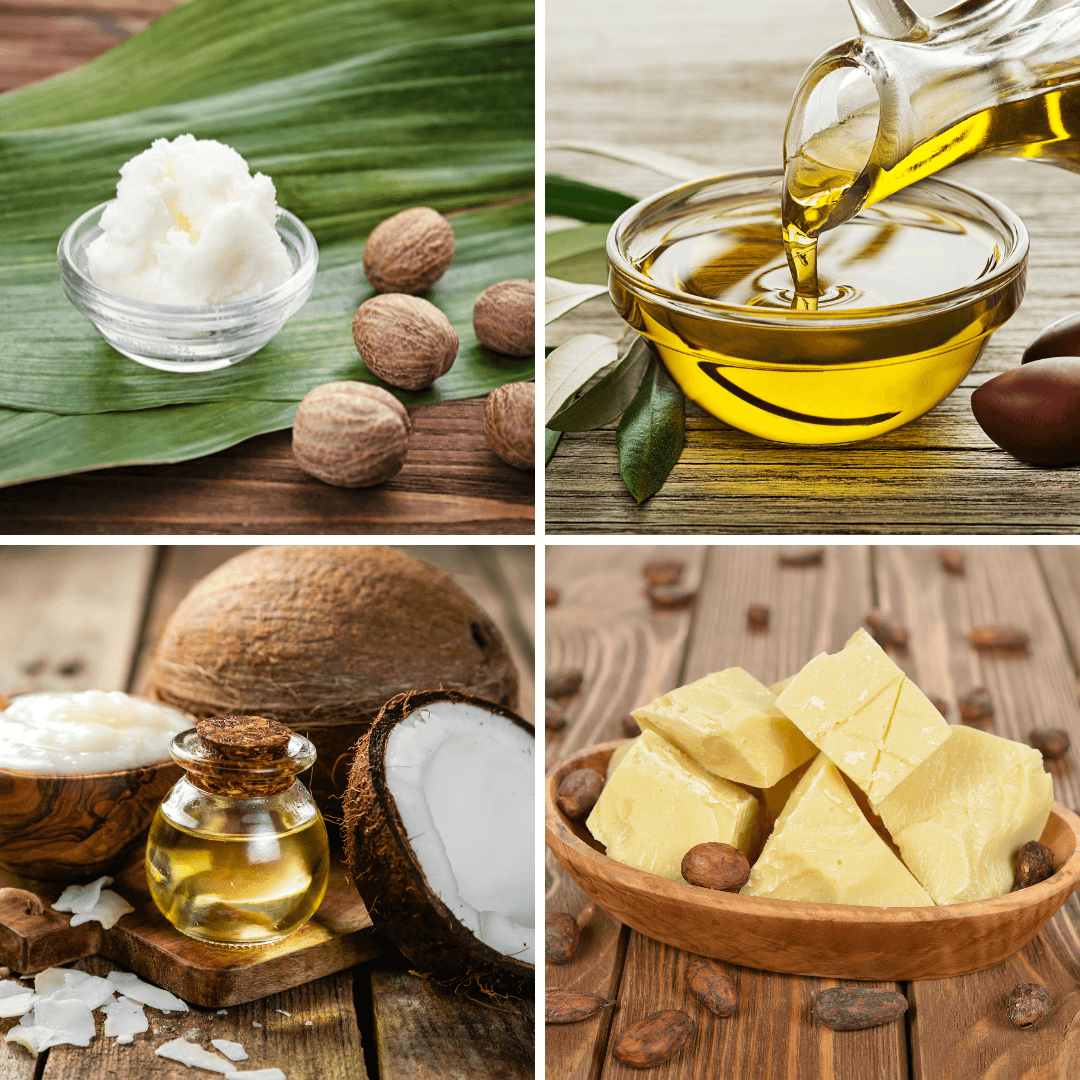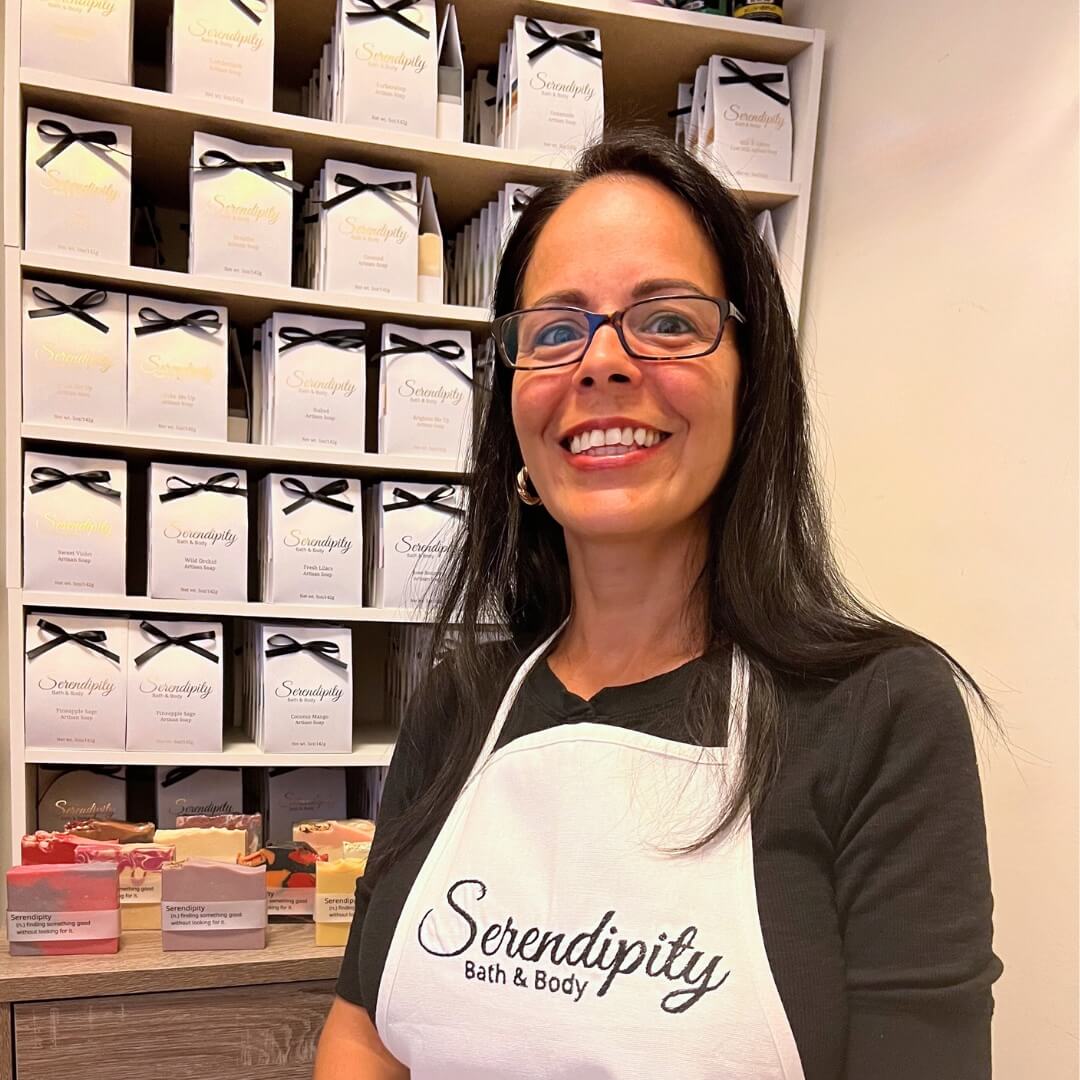 Why Serendipity?
By infusing our products with captivating scents, vibrant colors, and exquisite designs, we aim to transport you into a world of sensory bliss that surpasses your ordinary skincare routine. With an unwavering commitment to creativity and excellence, our mission is to craft products that go above and beyond mere skincare. We're passionate about nourishing and cleansing your skin, while also treating you to a luxurious and pampering experience. Prepare to indulge in a truly unforgettable bathing experience that nourishes your body and soul.
Frequently Asked Questions
What is artisan soap?

Artisan soap refers to soaps that are handmade in small batches by skilled artisans. These soaps are crafted with care and attention to detail, often using different combinations of ingredients to create soaps with specific qualities, such as moisturizing, exfoliating, or soothing properties.
What are the benefits of using artisan soap?

Our artisan soaps contain moisturizing ingredients like shea butter, cocoa butter, and olive oil, which help to hydrate and moisturize the skin. These natural moisturizers create a protective barrier on the skin's surface, preventing moisture loss and keeping the skin soft, smooth, and supple.
Why is handmade soap expensive?

Handmade soaps often utilize high-quality, natural ingredients that are carefully sourced. These ingredients can be more expensive compared to mass-produced soaps that may contain cheaper synthetic ingredients.
Why handmade soap vs store bought soap?

While store-bought soaps may offer convenience and affordability, handmade soaps provide a more personalized, natural, and luxurious bathing experience, promoting healthier skin and supporting local artisans.